The Peace Memorial Museum, south of Naha on Okinawa's main island. Okinawa can be described as being the principal monument for the Battle of Okinawa which took place during World War II on Okinawa's main island.
The Peace Museum's goals are to encourage peace by studying the tragic events that occurred in the region and resulted in the deaths of 40,000 people including military and civilians in the last moments of the Pacific War in 1945.
'Peace memorial in Okinawa' (also known as '沖縄の平和記念碑' in the Japanese Language) is located in a huge area situated on Mabuni Hill where the Battle of Okinawa was brought to an abrupt end and was the place where the bloodiest battle occurred.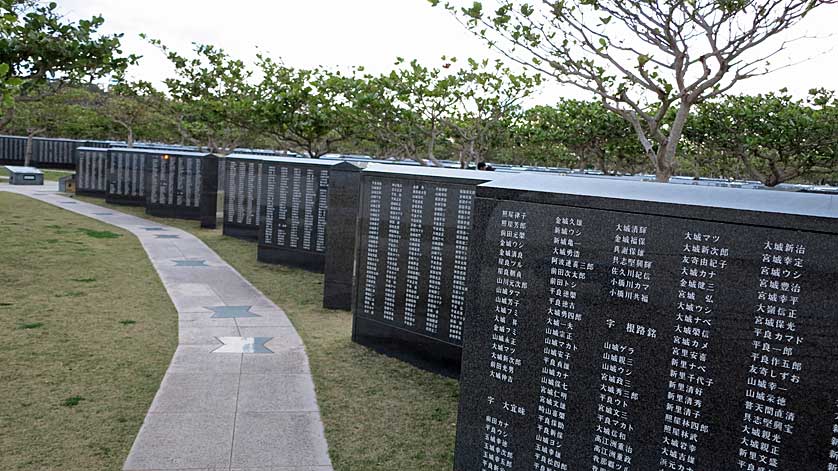 Image Source: Google
The Okinawa Prefectural Peace Memorial Museum Peace Zone is home to a range of distinct memorials, which include The Okinawa Peace Hall, a huge tower that was built in 1978, which houses an impressive 12m high statue that is dedicated to the world's peace.
Nearby is a memorial for Korean residents who were killed in the war. The National War Dead Peace Mausoleum built in the year 1970 contains the remains of more than 180,000 people.
The Cornerstone of Peace (Flame of Peace) is powered by flames from the two cities of Hiroshima in Japan and Nagasaki from Zamami place, the place where US forces first arrived in Okinawa in 1945. The flame is located in the middle of a pond that is circular and is the place where visiting heads of state visit to pay their respects to the deceased.